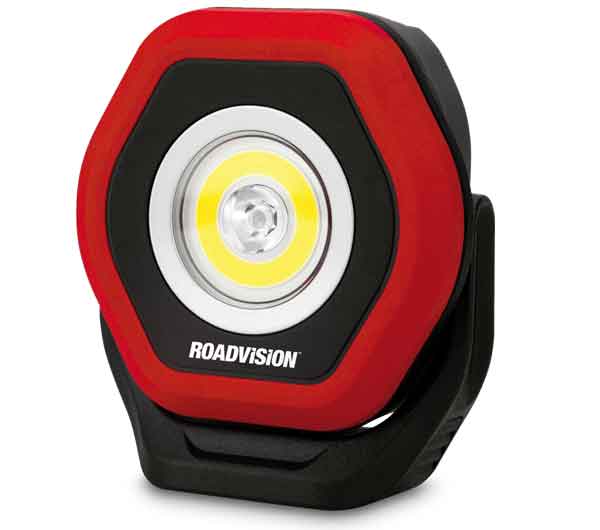 RHL5400 SERIES TORCH & FLOOD LAMP
ROADVISION's RHL5400 Series Twin Beam LED torch and flood lamp has your home, travel and workshop covered. With a high powered 1400lm spot lamp torch or flood lamp output, the RHL5400 Series produce super white light, close to daylight – perfect for automotive maintenance, use in the workshop, outdoors, and more. With a run time of up to 10 hours and 180° folding magnetic base, the RHL5400 Series allow you to take control of where and when you need the light.
RANGE FEATURES
Twin Beam LED torch & flood lamp
400lm 20° spot lamp torch with high powered 5W COB LED1400lm 120° flood lamp with high powered 15W COB LED
Low (350lm)/Mid(700lm) / High(1400lm) flood lamp output
LED charge indicator
Durable rubberised/cast alloy casing
180° folding Magnetic base
Rechargeable 5200mAh lithium-ion battery
USB charging cable.